For every mile Merrick walks in his shoes, he walks another 35 in the minds of his audience. Even as you read these very words, Merrick is most likely thinking about what you are thinking about. Which makes him sound like a typical psychic, doesn't it? If it were ever so true.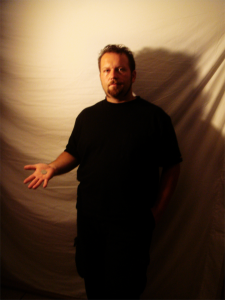 Instead, Merrick refuses to make any claims of psychic ability. In fact, he doesn't believe in psychics, but he may have you questioning whether you do, or not. A skill Merrick has been perfecting for the past 8 years across North and South Carolina.
In that time, Merrick has been both the President and Vice President for the WNC Magic Club. A club that continues to thrive with the passion its members share for the art of magic.
Merrick's goal is to give something back to the art that has given so much to him. The hope of the Asheville Magic Podcast is to pull the local magic community together with all of its supporters, as well as those who just love a good show.
______________________________________________________________________
Home | Podcast | Ricky Boone | Contact